Golden Sand Retirement Home
Here at our retirement homes, we provide a rare kind of care for our residents: nurture with nature!
READ MORE »
We are constantly looking for dedicated senior care professionals who can uphold our company's values in caring for our residents.
READ MORE »

Leisure Living of Victoria Park
1700 North East 5th Street
Fort Lauderdale, Florida 33301
Phone: 954-766-4961
Cell: 954-650-2297
Email: goldsansalf@hotmail.com
Fax: 954-766-4962
About Us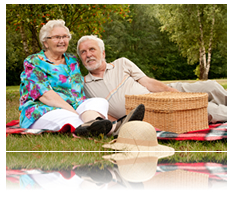 Swaby Kerr-Rolle
Leisure Living of Victoria Park Administrator
Leisure Living of Victoria Park is home to sixteen seniors enjoying the finest in assisted living. Our neighborhood is the lovely, residential Victoria Park near the elegant shops of Las Olas Boulevard and the services and cultural events of downtown Fort Lauderdale. We are a member of the Florida Assisted Living Association.
Assisted Living since 1975
And now, Senior Day Care and Respite care
License #11760
Leisure Living of Victoria Park, provide round the clock care for residents. We are located in Fort Lauderdale, Florida. For several years now, we have been serving families and elderly residents. We have since gained numerous satisfied clients.
In operation since 1975, we assist residents with personal needs at the level of care required by each in a dignified and friendly manner. Our household allows us to care for each resident as a distinguished member of the family, indulging individual tastes and preferences.
Residents are housed in a sprawling home, complete with lovely furniture, furnishings and décor reminiscent of a pleasant country home. We offer private and semi-private accommodation. Residents have a choice of bringing their own funiture as well.

The members of our care team are experienced with elderly care. Because our focus is in a personalized approach to senior care, our caregivers are chosen for their attitude and patience. We also provide regular training to provide not only medical and physical assistance, but also emotional assistance as well. Our menu is prepared by a registered Dietician. We serve three meals per day with two nutritious snacks. We also stage activities to entertain our residents.
Our doors are open for visits. Come take a look around our home and be charmed with the retirement lifestyle we give our residents. Call us at 954-650-2297 for inquiries.